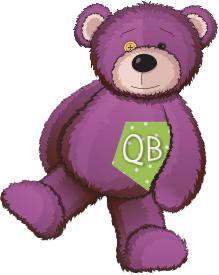 Welcome to
The Quilted Bear
At The Quilted Bear we endeavour to deliver competitive prices and a customer service experience second to none. The Quilted Bear has been in operation for over 20 years, initially selling from a retail store in Bristol. Now exhibiting at many specialist craft and quilting related shows throughout the UK, we also sell a huge selection of products online.
We really believe in giving our customers what they want, which is why we offer such an extensive selection of products for you to choose from. We've scoured the haberdashery universe to find the best brands around for each product variant with the likes of Dylon, Clover, Mettler & Daylight providing high quality products.

With our recent website redesign we have also introduced our new rewards points scheme 'Bear Points'. We decided it was time to reward our loyal customers and start giving something back to our community. For every pound spent on the website you will receive 5 Bear Points which can be used when purchasing any item on our website. There is no limit to how many points you can accumulate and no limit to how many you can use on each purchase. You can even chose exactly how many points you want to use on your purchase.

We hope you enjoy using our website and would love to hear from you all about your experiences with it. For all our most exciting news check out our social media channels and give them a like or follow. You'll be the first to hear about new ranges, offers and events.